Kids' Choice Awards 2016, elenco vincitori e diretta TV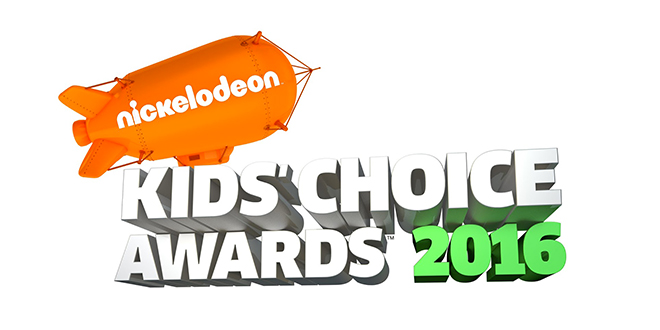 KCA 2016 vincitori – Sono stati annunciati i vincitori dei Kids' Choice Awards 2016, l'evento che ogni anno porta sul palco le star più amate dai ragazzi di tutto il mondo.
I vincitori verranno premiati sul palco del Forum di Inglewood, in California, Mercoledì 16 Marzo. In Italia sarà possibile seguire l'evento su Nickelodeon (solo su Sky 605-606) e su TeenNick (solo su Sky 620) a partire dalle ore 18:30.
A condurre l'edizione 2016 dei KCA,  Blake Shelton, star della musica country e uno dei coach dello show di NBC The Voice.
Gli artisti vincitori non presenti all'evento, invieranno un video messaggio di ringraziamento.
Di seguito la lista dei vincitori con in testa la categoria italiana che ha visto trionfare The Kolors e Sofia Viscardi, rispettivamente delle categorie Cantante Italiano Preferito e YouTuber Italiano Preferito.
Nelle categorie riservate ai singoli Paesi, vi segnaliamo la vittoria dei One Direction come UK Favorite Music Act e UK Favorite Music Video con "Drag Me Down".
Thank you to everyone who voted for the KCAs. You're always lovely to us. H

— Harry Styles. (@Harry_Styles) March 14, 2016
VINCITORI NICKELODEON KCA 2016
Ecco tutti i vincitori dei Nickelodeon Kids' Choice Awards 2016 kca.nicktv.it/vincitori (*nuove categorie):
CATEGORIE ITALIANE
Cantante Italiano Preferito
The Kolors
Youtuber Italiano Preferito
Sofia Viscardi
MUSICA
Gruppo Musicale Preferito
Fifth Harmony
Cantante Uomo Preferito
Justin Bieber
Cantante Donna Preferita
Ariana Grande
Canzone dell'anno Preferita
Hello – Adele
Nuovo Artista Preferito
Shawn Mendes
Collaborazione Preferita*
See You Again – Wiz Khalifa feat. Charlie Puth
TELEVISIONE
Programma Tv Preferito
The Thundermans
Programma Tv per Famiglie Preferito
The Muppets
Star Maschile Tv Preferita – Programmi per Ragazzi
Ross Lynch – Austin Moon, Austin & Ally
Star Tv Maschile Preferita – Programmi per Famiglie
Jim Parsons – Sheldon Cooper, The Big Bang Theory
Star Tv Femminile Preferita – Programmi per Ragazzi
Zendaya – K.C. Cooper, K.C. Undercover
Star Tv Femminile Preferita – Programmi per Famiglie
Sofia Vergara – Gloria Delgado-Pritchett, Modern Family
Talent Show Preferito
The Voice
Programma di Cucina Preferito*
Cake Boss
Cartone Animato Preferito
SpongeBob SquarePants
FILM
Film Preferito
Star Wars: The Force Awakens
Attore di Film Preferito
Will Ferrell – Brad Whitaker, Daddy's Home
Attrice di Film Preferito
Jennifer Lawrence – Katniss Everdeen, The Hunger Games: Mockingjay, Part 2
Cartone Animato Preferito
Hotel Transylvania 2
Voce Preferita di un Cartone Animato
Amy Poehler – Joy, Inside Out
ALTRE CATEGORIE
Libro Preferito
Saga "Diario di una schiappa"
Video Game Preferito
Just Dance 2016
Ehi! C'è ancora tanto da leggere...