MTV EMA 2013 le nomination: One Direction, Miley Cyrus e Paramore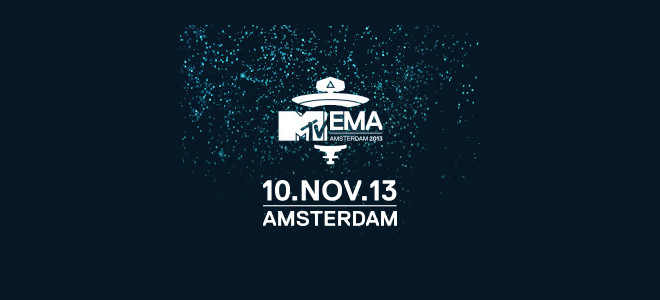 Online le nomination dell'edizione 2013 degli MTV EMA, i premi della musica europa che saranno trasmessi in diretta da Amsterdam Domenica 10 Novembre a partire dalle 21.00 su MTV (canale 8 DTT).
Quattro le nominations per Miley Cyrus che si conferma tra le artiste più nominate con Lady Gaga in questa edizione degli MTV EMA e che vede il suo nuovo videoclip "Wrecking Ball" candidato nella categoria "Best Video" .
Tre le nomination per i One Direction che oltre a "Best Pop" e "Biggest Fan" vedono anche Harry Styles tra i nomi in lista per il premio Best Look promosso da Stabilo.
Gli MTV EMA premiano ogni anno anche l'artista più votato con la categoria Worldwide Act. I fan possono votare per gli artisti nominati nel loro rispettivo Paese. I vincitori di ogni regione riceveranno l'award come "Best Regional Act" e potranno passare alla fase sucessiva del voto che partirà venerdì 25 ottobre e poter quindi competere per il titolo della propria area (Europa, America Latina, Nord America, Asia-Pacifico e Africa-India-Medio Oriente). I 10 candidati ufficiali del Worldwide Act saranno poi annunciati lunedi 1° novembre. 
Scopri i nomi degli artisti nominati nella categoria "Best Italian Act" e vota il tuo preferito al link.
Le votazioni sono aperte da martedì 17 Settembre fino a venerdì 8 Novembre alle 23.59. Sostieni il tuo artista preferito votando al link.
---
---
Nell'attesa di scoprire in diretta Domenica 10 Novembre i nomi dei vincitori, ecco la lista delle nomination agli MTV EMA 2013:
BEST SONG (Miglior Canzone)
Bruno Mars – "Locked Out Of Heaven"
Daft Punk – "Get Lucky" (ft. Pharrell Williams)
Macklemore & Ryan Lewis – "Thrift Shop" (ft. Wanz)
Rihanna – "Diamonds"
Robin Thicke – "Blurred Lines" (ft. T.I. & Pharrell)
BEST POP (miglior artista pop)
Justin Bieber
Katy Perry
Miley Cyrus
One Direction
Taylor Swift
BEST FEMALE (miglior artista donna)
Katy Perry
Lady Gaga
Miley Cyrus
Selena Gomez
Taylor Swift
BEST MALE (miglior artista maschile)
Bruno Mars
Eminem
Jay Z
Justin Bieber
Justin Timberlake
BEST LIVE (miglior concerto/evento live)
Beyoncé
Green Day
Justin Timberlake
P!nk
Taylor Swift
BEST NEW (miglior artista emergente)
Bastille
Icona Pop
Imagine Dragons
Macklemore & Ryan Lewis
Rudimental
BEST VIDEO (miglior video)
Justin Timberlake – "Mirrors"
Lady Gaga – "Applause"
Miley Cyrus – "Wrecking Ball"
Robin Thicke – "Blurred Lines" (ft. T.I. & Pharrell)
Thirty Seconds To Mars – "Up In The Air"
BEST ROCK (miglior arista rock)
Black Sabbath
Green Day
Kings Of Leon
Queens Of The Stone Age
The Killers
BEST ALTERNATIVE (miglior artista alternative)
Arctic Monkeys
Fall Out Boy
Franz Ferdinand
Paramore
Thirty Seconds To Mars
BEST HIP HOP (miglior artista hip hop)
Drake
Eminem
Jay Z
Kanye West
Macklemore & Ryan Lewis
BEST ELECTRONIC (miglior artista di musica elettronica)
Afrojack
Avicii
Calvin Harris
Daft Punk
Skrillex
BIGGEST FANS (artista con i migliori fan)
Tokio Hotel
Thirty Seconds To Mars
One Direction
Justin Bieber
Lady Gaga
BEST LOOK (miglior look)
Harry Styles
Justin Timberlake
Lady Gaga
Rihanna
Rita Ora
BEST PUSH (miglior artista push, ovvero gli artisti su cui scommette ogni mese MTV)
Karmin (October 2012)
Rudimental (November 2012)
Imagine Dragons (January 2013)
A$AP Rocky (February 2013)
Bastille (March 2013)
Austin Mahone (April 2013)
Bridgit Mendler (May 2013)
Tom Odell (June 2013)
Iggy Azalea (July 2013)
Icona Pop (August 2013)
twenty one pilots (September 2013)
BEST WORLD STAGE (miglior esibizione per World Stage, il programma di MTV di eventi live)
Alicia Keys – WS Manchester 2012 (aired Dec. 7th)
fun. – WS Rock Am Ring 2013 (taped June 7th)
Garbage – WS Mexico 2012 (aired Dec. 21st)
Green Day – WS Rock Am Ring 2013 (taped June 9th)
Jason Mraz – WS Live In Myanmar 2012 (taped Dec. 16th)
Jessie J – WS Malta 2013 (taped 26th June)
Linkin Park – WS Mexico 2012 (aired Oct. 26th)
Macklemore & Ryan Lewis – WS Wireless 2013 (taped 13th July)
No Doubt – WS Frankfurt 2012 (aired Dec. 28th)
Paramore – WS Rock Am Ring 2013 (taped 7th June)
Rita Ora – WS Malta 2013 (taped June 26th)
Robin Thicke – WS Malaysia 2013 (taped 8th September)
Snoop Lion – WS Durban 2013 (taped May 18th)
The Black Keys – WS NY Webster City Hall 2012 (aired Oct. 12th)
The Killers – WS Big Day Out 2013 (taped Jan 18th)
Ehi! C'è ancora tanto da leggere...