14 giugno 2012 13:40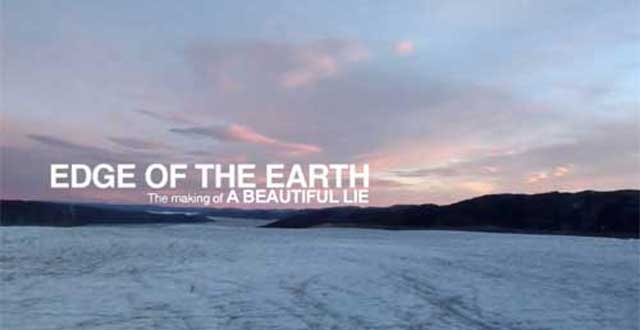 E' finalmente disponibile per il download il documentario Edge Of The Earth: The Making Of A BEAUTIFUL LIE dei Thirty Seconds To Mars.
Il video descrive l'avventurosa realizzazione del videoclip "A Beautiful Lie" che ha avuto luogo in Groenlandia, sul ghiacciaio e su un iceberg nel fiordo di Illulisat.
Il Making Of della clip è disponibile in download al prezzo di 4,99$ (3,97 euro) sul sito http://www.vyrt.com/download/item.php?id=2. L'intero ricavato sarà devoluto alle associazioni ambientaliste.
Di seguito le parole di Jared Leto sul video:
"Sappiamo tutti che il nostro pianeta versa in grave pericolo. Ne abbiamo abusato orribilmente e ora ne stiamo pagando il prezzo.
E' tempo di cercare di fare quanto possiamo, sia come individui, sia collettivamente, per trovare nuovi stili di vita, migliori e più gentili verso il nostro pianeta. Non si tratta di un nostro diritto: si tratta di una nostra responsabilità. Siamo tutti responsabili, tutti possiamo cambiare.
Speriamo di poter condividere con tutti voi una minuscola parte di questa esperienza, che ci ha ispirato così tanto; e speriamo che voi possiate unirvi a noi in questa grande avventura.
Sappiamo che anche voi eravate lì spiritualmente, sostenendoci come sempre, nel nostro sogno collettivo".
In caso di dubbi o domande vi invitiamo a consultare questo topic del forum ufficiale italiano dei Thirty Seconds To Mars.